CUT honours long serving employees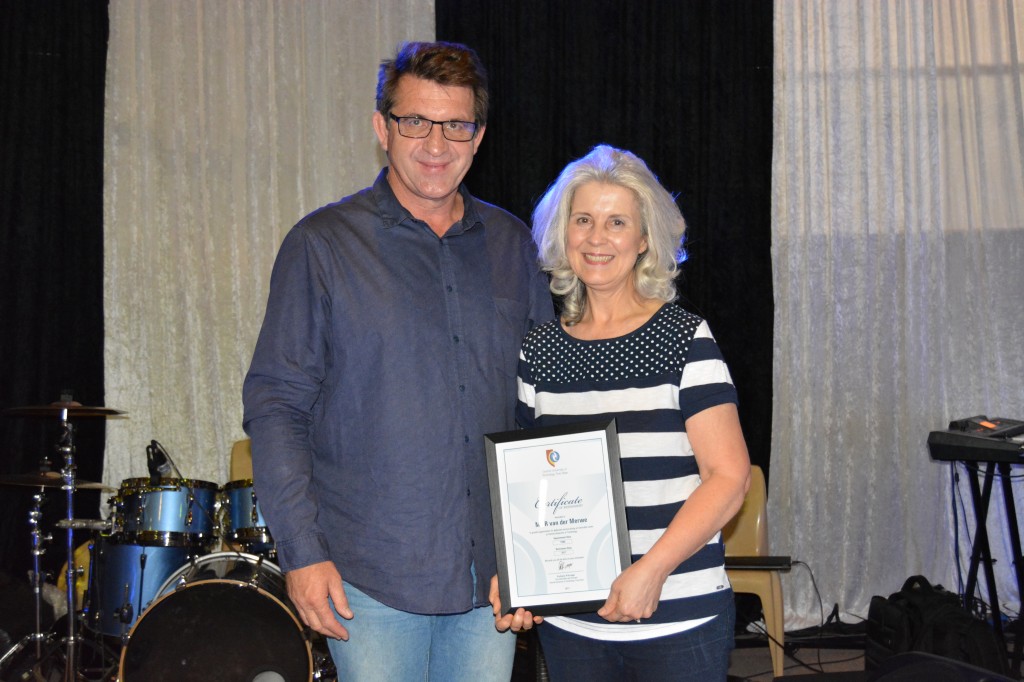 Prof. Henk de Jager congratulated Ms R van der Merwe for serving CUT from 1990. She received a certificate of retirement.
On 06 December, CUT honoured and celebrated the 69 long serving employees and bit farewell to 11 retirees who devoted their time and lives, collectively serving a total of 1305 years (approximately 3, 132 million hours) in making a difference towards the success of the institution. The employees served from 10 to 30 years of unbroken service.
When congratulating the recipients, Prof. Henk de Jager, Vice Chancellor and Principal said, "I thank everyone for the hard work, commitment and services provided to CUT throughout the years. You have all left a legacy in this institution and I salute you all."
He further mentioned that CUT is a healthy university that contributed to adding value in many positive ways during 2017. "I am confident that with our achievements and future plans, we will be able to take CUT to the next level. CUT is indeed a sound institution, and we are firmly on track towards realizing our vision of reimagining it as a transformative and model University of Technology in Africa, impacting on the socio-economic development of the central region of South Africa and beyond."
He also announced that Mancom has approved the 2018 theme: Reimagining CUT: Embracing Servant Leadership', which aligns with the saying, 'don't judge each day by the harvest you reap but by the seeds that you plant.'
He also acknowledged the contributions of all staff member from the gardening, cleaning, security and general service to the professors and management. "Each one of you has played a critical role in making CUT a better place. We are looking forward to your continuous support in 2018," he concluded.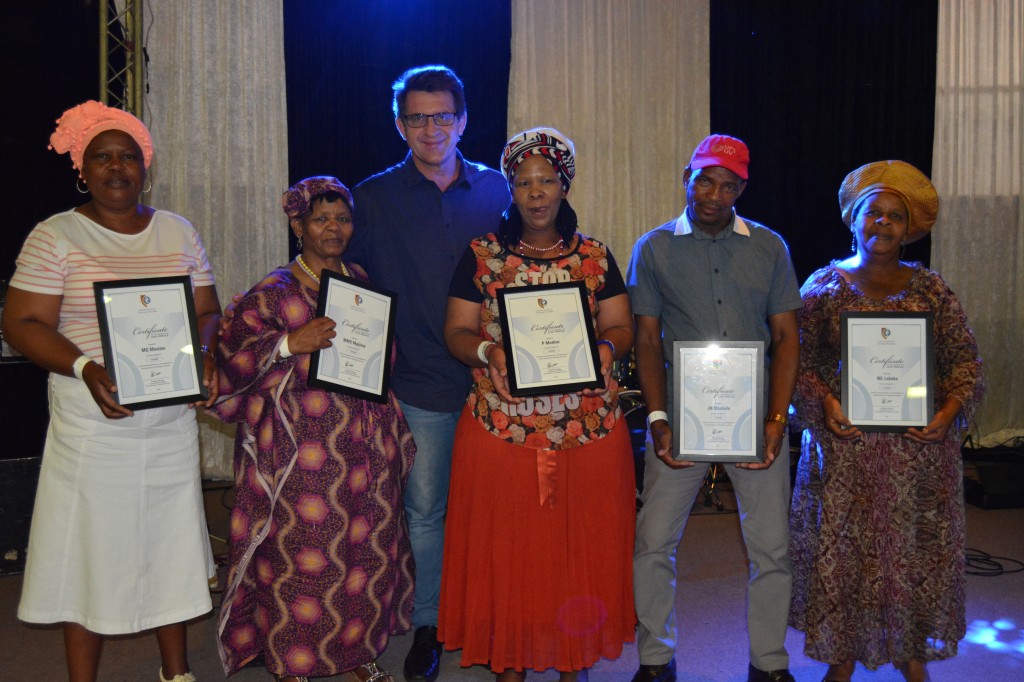 Staff members who committed their 25 years to CUT. L-R: Ms MG Mosime, Ms MMS Mgijima, Prof. Henk de Jager, Ms P Modise, Mr JN Macholo and Ms ML Lekeka.
Uploaded: 08 December 2017