CUT fosters collaboration with Great Zimbabwe University
In February 2016, the CUT entered into a signed agreement with the Great Zimbabwe University (GZU) to collaborate in a number of scholarly engagements, which will serve as a form of cooperation between the two universities.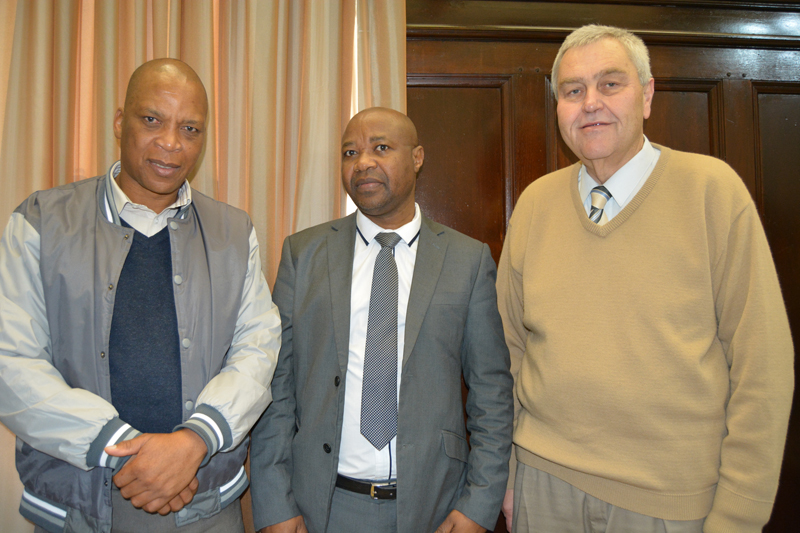 The agreement establishes a framework for the negotiations of a proposed cooperation between the partner institutions, which includes the development of collaborative research projects, the organisation of joint academic and scientific activities, such as courses, conferences, seminars, symposia and lectures, the exchange of research and teaching personnel, the exchange of students, publications, and other materials of common interest.
As part of the implementation process, Mr Paul Matungamire, the Deputy Dean of the School of Commerce at GZU visited CUT on contact leave from 01 to 26 of August 2017 to finalise the benchmarking on the best practices between the two.
The partnership has already gained momentum as three staff members from GZU are enrolled at CUT for doctoral studies in the Faculty of Management Sciences. CUT's seasoned and novice staff researchers from the Faculty of Management Sciences will be travelling to GZU at the end of September to learn more about directed Master's programmes; explore the possibility of offering B.Tech Project Management in  Zimbabwe under CUT; and jointly hold two workshops on article writing and proposal development. For CUT, the novice researchers are given an opportunity to get international exposure in Africa and explore collaborative research development areas for their academic growth.
The Faculty of Management Sciences' Tourism Department and Hotel School will assist in the development of the Hotel School at GZU in the near future and GZU has a number of staff members who need are keen to pursue their postgraduate studies at CUT. In addition, proposals for joint publications on entrepreneurship studies for 2018 are in the pipeline and both institutions will explore the exchange of staff for sabbatical leave purposes.
"This collaboration is beneficial for both institutions in terms of staff capacity development, sharing of best practices, easy implementation of both institutions' internationalisation strategies, growth in postgraduate students, student exposure, and possible joint funded research projects," said Prof. Crispen Chipunza after the signing ceremony.
Images
1: Prof. Crispen Chipunza, Assistant Dean of the Faculty of Management Science, Mr Paul Matungamire, Deputy Dean in the School of Commerce at Great Zimbabwe University and Prof. Albert Strydom, Dean of the Faculty of Management Sciences.
Uploaded: 30 August 2017