4th annual Wisehub Innovation Summit
On 20 to 22 October 2017, the Central University of Technology, Free State (CUT) hosted the 4th annual Wisehub Innovation Summit in Education to address crucial knowledge and skills gaps within professional character and competence development, deaf education, mathematics and science, health and education and project-based learning through vibrant and innovative pedagogical structures.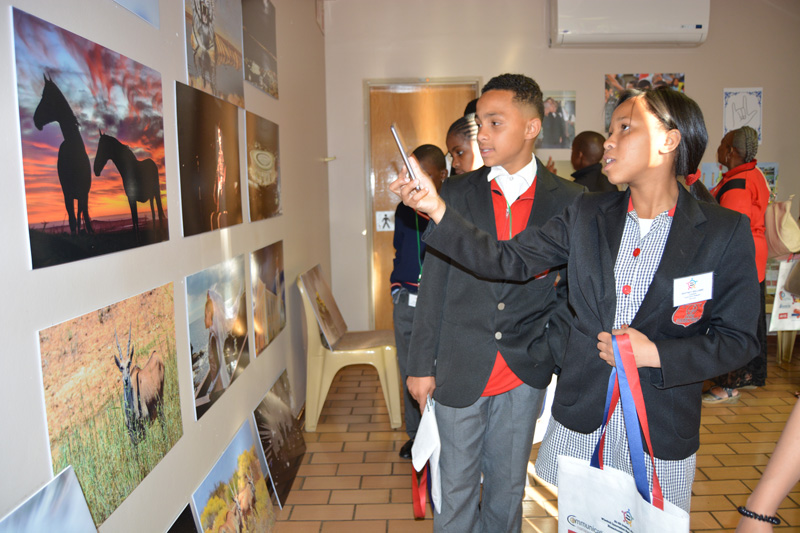 Wisehub is a project of Learning Academy Worldwide, a registered Swedish-based non-profit organisation. Currently, it serves several schools in four major provinces in South Africa and one multinational corporation.
The annual summit includes a series of informal dining and networking opportunities, interactive and thought-provoking sessions, relevant and inspiring keynote addresses, robust panel discussions, need-based breakout sessions and strategic planning workshops over a 3-day period. Learning Academy Worldwide partners from the US, Sweden, Belgium, Italy, and Spain also attended the summit.
In his opening address, Prof. Henk de Jager, Vice-Chancellor and Principal said that unity plays an important role in taking the education sector and the country to greater heights. "There is one common desire that every human being has and that is to love and be loved. Some of the most important desires of people include acceptance, the need to be appreciated, curiosity, and the need to gain knowledge, which links to the work done in an education environment. We need to work together to improve the lives of the most vulnerable especially of the poor people in our country; improve quality education in other areas including people with special needs. I believe that every child is a national asset and CUT is committed to working with Wisehub to improve education in schools that will eventually have an impact on the economy. I am certain that this prestigious occasion will be a huge success," said Prof. Henk de Jager.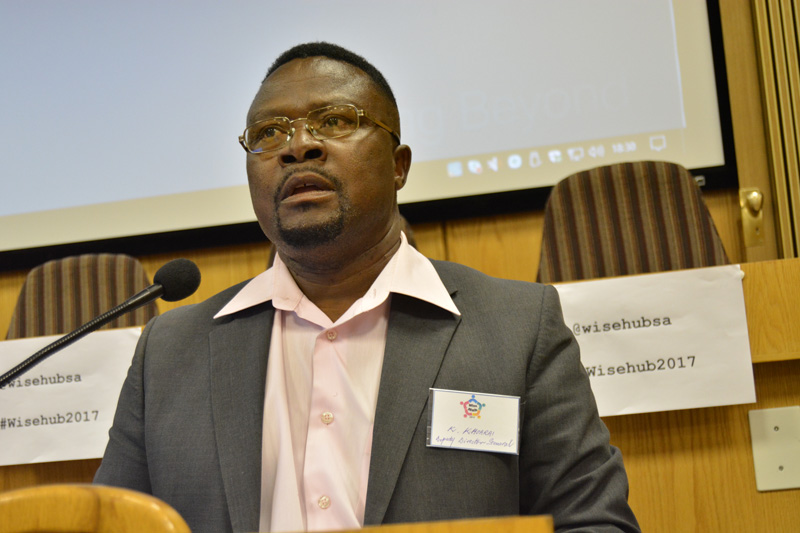 Mr Khoarai Khoarai, Deputy Director General of the Free State Department of Education said that the concept of Wisehub implies a well of practical experience, willingness to share and the creation of valuable links within and beyond the classrooms, schools, and conferences.
He further stated that the main challenge faced in South Africa is that getting the basics right at a high-level of functionality is perceived as an exception rather than a norm. "The real challenge of education in mainstream South Africa is to bring a message of hope; to offer school children a glimpse of what their future can be, of self-worth, of knowing that they can rise above the scourge of poverty which threatens to limit their dreams."
Khoarai also said that majority of schools need transformation to see results. "Schools need to improve on performance, do things differently, implement better systems and practices, and enhance skills. We so badly need to get our schools working in terms of literacy, numeracy, and 21st-century skills. That is not only functional but it's a fundamental human right."
He said that he was pleased with the summit's focus on the health of a leader, on the horror of the immediate, the long walk to loneliness and the complexity of difficult choices. "I hope that this summit will bring out the best in all of us so that we can be at our best in classrooms and schools each day every year."
Mrs Odette Swift, Director Education: Deaf Federation of South Africa said that the idea of the summit is to bring principals of the management team for the deaf an opportunity to meet one another and allow other schools to engage with them. In her presentation, she spoke about celebrating the voice and changing the noise into a voice. "This weekend we are taking a leap, my encouragement to everyone is to set goals, smash them, make an unexpected giant impact and tell people about it."
Images
1: Learners from Parkview Primary School admiring some of the Innovation Student Exhibition as well as the Darren Stewart Gallery.
2: Mr Khoarai Khoarai, Deputy Director General of the Free State Department of Education.
Uploaded: 26 October 2017