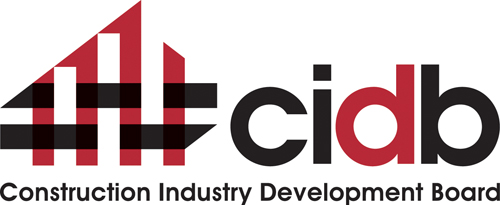 10th CIDB Postgraduate Conference
25 – 27 February 2018 | Port Elizabeth, South Africa
Conference Theme
Towards a better route to enhanced productivity, performance, and transformation of construction
Your hosting institutions
The conference will be co-hosted by the Nelson Mandela University (NMU) and the  Central University of Technology, Free State (CUT).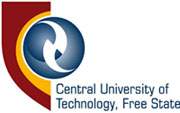 Conference Details
Conference Proceedings
The CIDB Postgraduate Conference "Towards a better route to enhanced productivity, performance, and transformation of construction" official 2018 Conference Proceedings (PDF).
Keynote Addresses
Aim and objectives
The 10th cidb (Construction Industry Development Board) postgraduate conference aims to strengthen construction industry performance and transformation through a purposive engagement with contemporary research discourses. The broad objectives of the conference are to:
Provide a forum for multi-disciplinary interaction between academics and practitioners;
Provide an internationally recognised, and accredited conference;
Disseminate ground-breaking and cutting-edge practices, and
Contribute to the built environment body of knowledge.
Topics to be addressed
To realise the aforesaid theme, the conference will address topics, which inter-alia, include:
Construction economics and resources;
Construction resources e.g. labour;
Education and training;
Multi-cultural issues;
People in construction;
Professional association and registration;
Project management knowledge areas;
Project management processes;
Project parameters e.g. cost, health and safety, and quality;
Skills development and transfer, and
Sustainability and sector transformation.
Abstract and Papers
Authors are invited to submit abstracts in English of not more than 250 words for peer review by the scientific and technical committee by not later than 30 September 2017. To produce a structured abstract, please complete the following fields relative to the paper. There are six fields which are obligatory: purpose; design; findings; value; research limitations/implications, and practical implications. Each abstract should indicate the topic of the conference the proposed paper will address, and give the name and full contact details of the author to be contacted concerning the paper. Abstracts will be reviewed according to: the relevance to the topics and objectives of the conference; originality of subject matter; likely academic rigour of the proposed paper, and likely contribution to knowledge, or practical relevance, of the proposed paper.
Deadlines
The conference deadlines are as follows:
Abstract (250 words maximum):  30 September 2017
Notification of acceptance:             17 October 2017
Submission of completed paper:   25 November 2017
Notification of acceptance:             20 January 2018
Submission of final paper:              30 January 2018
Submissions
Abstracts: E-mail to Dr E Allu, eallu@cut.ac.za
Papers: Accepted papers should be submitted via Easy Chair.
Organisers and Contact persons
Academic Programme Chair: Prof. Fidelis Emuze, femuze@cut.ac.za
Technical Programme Chair: Prof. John Smallwood, John.Smallwood@mandela.ac.za
Accommodation: Chapman Hotel
Venue: Protea Hotel by Marriott Port Elizabeth Marine, Marine Drive, Port Elizabeth, South Africa
Conference fees
Excludes accommodation and travel.
CIB/Voluntary Association Member / cidb / Statutory BE Council registered
| | |
| --- | --- |
| Registered at one of the bodies above | R 4 000.00 + 14% VAT |
| Non-ditto | R 4 500.00 + 14% VAT |
| Students (Full-time) | R 2 750.00 + 14% VAT |
| Accompanying persons | R 2 250.00 + 14% VAT |
Registration form
Form updated on: 20/2/2018
Download and complete the registration form (PDF) further instruction is on the form.
Updated: 12 June 2018