All students and visitors to the Bloemfontein Campus should note that the new parking system will be implemented on 01 February 2018.
Illegal parking on allocated spaces (under shade ports and/or open marked spaces) will no longer be allowed.
Note that non-adherence to this request might lead to a fine and wheel clamping.
Where should you park if not allocated space?
Make use of any of the open, un-marked spaces on campus (see map).
See the enlarged version of the CUT Bloemfontein Campus Parking Map 2018 (PDF)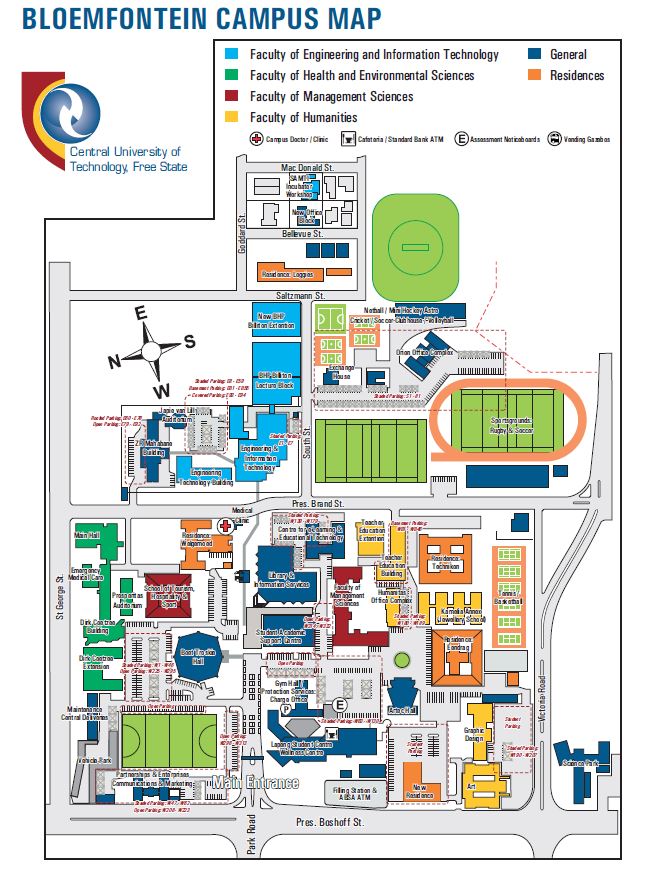 Created: 26 January 2018