Language gurus translate science terminologies into Sesotho
The Unit for Innovation in Learning and Teaching (ILT) in collaboration with the Faculty of Health and Environmental Sciences held a two-day workshop to develop lexicons whereby 1 242 Biomedical Technology terminologies were translated into Sesotho.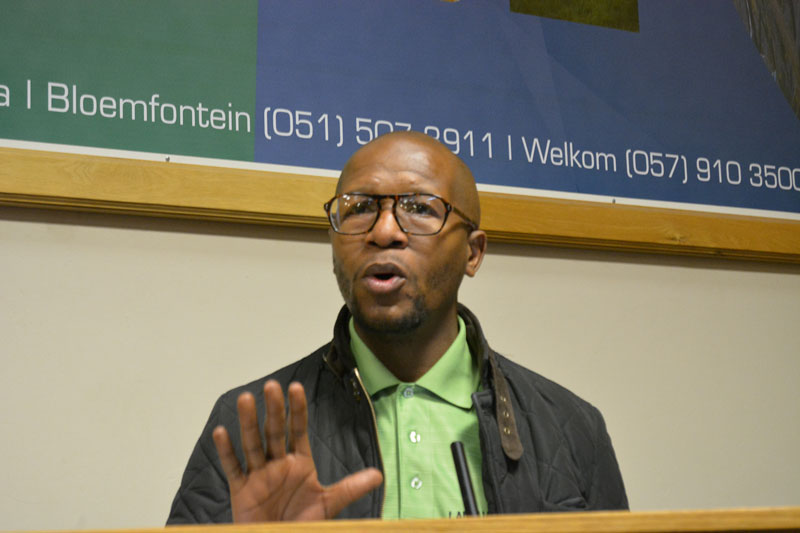 The event, which took place on 30 and 31 July 2018, aims to develop indigenous languages and intellectualise them in all disciplines especially Engineering, Technology and Science. Already last year, the unit focused on civil engineering and translated a total of 200 out of 600 terminologies into Sesotho.
In his address, Prof. Samson Mashele, Dean of Health and Environmental Sciences said that the project is about rethinking the way things are done, which is a quest for relevance. "We are not only doing this because of the laws of the country, but we also need to be proud of our languages. We are in Africa so Europe cannot be in the centre of the universe in an African university. It is very important that we start to rethink the way we do things and embrace our heritage. If you look at other institutions like Harvard, you will see that they portray their own heritage, unlike African countries where we tend to portray the heritage of the Europeans instead of ours. This initiative is a step towards addressing transformation issues in our country and also encourages us to be proud of our own heritage."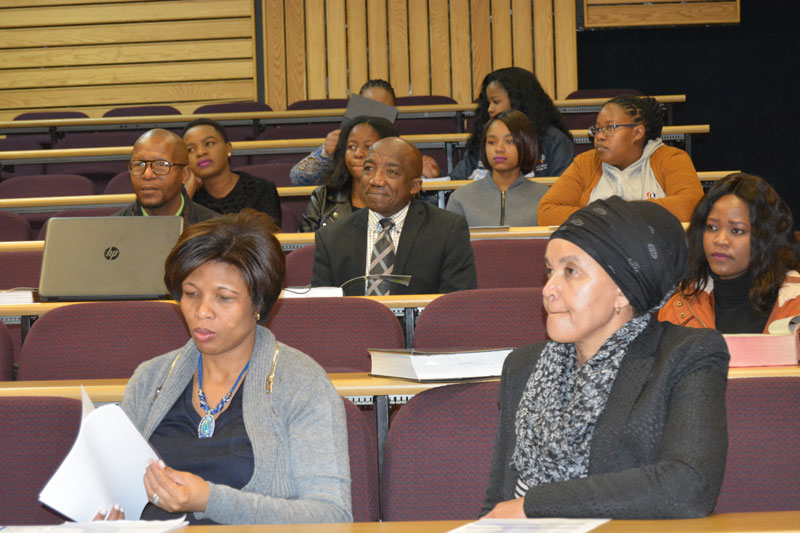 Mr Kgosi Motlhawana Chief language practitioner-terminology in the Department of Arts & Culture Language practitioners touched on a few strategies around how to define and come up with Sesotho equivalence for different kinds of terminology fields and disciplines. He shared some of the basic strategies to use when translating which are; the semantic transfer, compounding, adaptation and borrowing from English. In conclusion he said, "Terminology is a very serious discipline, the most important strategy is to take it easy, have fun, and then you will enjoy terminology development."
Images
1: Mr Kgosi Motlhawana, Chief language practitioner-terminology: Department of Arts & Culture Language practitioners giving his expert advice and lessons on terminology transfer.
2: CUT staff, lectures, students and language practitioners from different subject fields, terminology development, lexicographers and linguists from PanSALB and Department of Arts and Culture.
Uploaded: 07 August 2018