International delegates engage on entrepreneurship
Following the successful launch of an idea generator on 31 March 2017, CUT hosted International Conference on Entrepreneurship Development (ICED) from 05 to 07 April 2017. ICED endeavours to build on strategic networks and new alliances with international universities, generating new knowledge in innovation and entrepreneurship among students and staff in order to address societal challenges.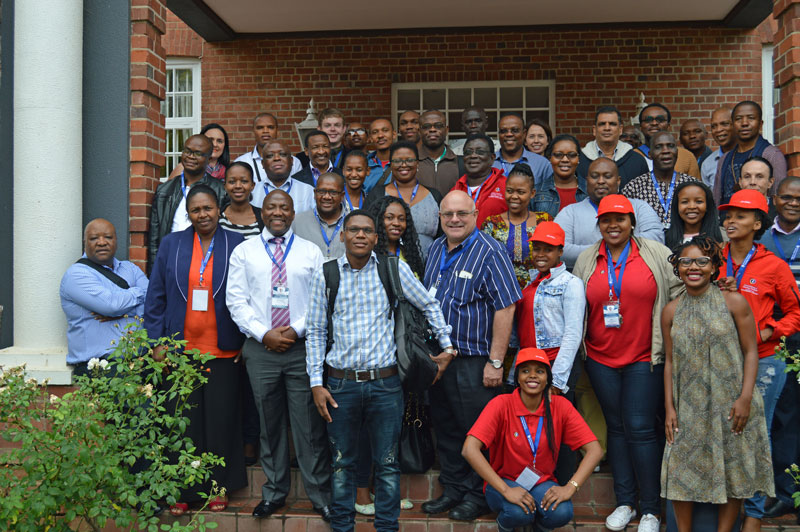 The Department of Business Support Studies in the Faculty of Management Sciences hosted this conference as the first of its kind with a particular focus on developing context relevant to entrepreneurship, experiences and lessons from advanced and emerging economies.
It allowed speakers and delegates to engage in thought-provoking discussions and networking on a wide array of disciplines associated with entrepreneurship within higher education and emerging technologies.  It also provided opportunities for learning, reflection and contribution to challenges and opportunities facing Africa as an emerging economy.
The conference also presented an opportunity for fellow delegates and conference organisers to nurture collaborative opportunities to build new frontier of research their peers and develop an enduring global community through education.
In her welcome address, Dr Nothemba Mrwetyana, Registrar and Acting Vice-Chancellor at the time, said that all countries aspire to be globally competitive and the world economic forum cited higher education and training quality as one of the ten pillars of global competitiveness. "Today's globalising economy requires countries to merge pools of well-educated workers who are able to perform complex tasks and adapt rapidly to their changing environments and the evolving needs of the production system.  With global competitiveness in mind, it is not surprising that South Africans are still shocked by the recently announced rating agency's comment that South Africa is downgraded to junk status.
Whilst the rating is shocking to all of us, we shouldn't lose hope but rather celebrate the findings of the recently launched entrepreneurial ecosystem of South Africa, a strategy for global leadership report." The Registrar also quoted from the report stating that South Africa's entrepreneurship levels are not as bad as previously believed and that the country is poised to achieve further growth in years to come through entrepreneurship.
She said that South Africa was on par with other middle-income countries when it comes to entrepreneurship and provides the institutional support necessary for high growth to start up and thrive
Prof. Zororo Muranda, Pro-Vice Chancellor of Chinhoyi University of Technology in Zimbabwe presented on 'Coupling youth entrepreneurship to youth employment policy interventions as teaching time for sub-Saharan Africa'. He spoke about the issues of youth demographics for sub-Saharan Africa and youth unemployment in sub-Saharan Africa with emphasis to provide rationality as to why youth entrepreneurship is important now.
His presentation also addressed youth employment patterns, issues of the dynamics in youth entrepreneurship and how coupling between the two areas of youth employment and youth entrepreneurship can be established. He also made some evaluation of the common interventions that are being pursued by the government, non-state actors that are active in youth entrepreneurship and identified some of the programming activities that are currently being pursued.
He said that entrepreneurship is going to address a major need in sub-Saharan Africa, which includes job creation. He also mentioned that he is impressed that CUT has taken upon itself to embed entrepreneurship in its curriculum. "You are not alone in that effort because the issue of youth entrepreneurship is now running across the board for all ages when it comes to what can be done about it."
Images
CUT hosted International Conference on Entrepreneurship Development (ICED) to build on strategic networks and new alliances on entrepreneurship education within higher education and emerging technologies.
Uploaded: 13 April 2017