Innovative ways to improve learning and teaching
The Centre for Innovation in Learning and Teaching hosted its fourth annual conference from 01 to 02 June 2017, themed: Re-examining teaching and learning in the context of universities of technology. The aim of the conference was to share and discuss innovative, effective and relevant ways to improve teaching and learning at these universities.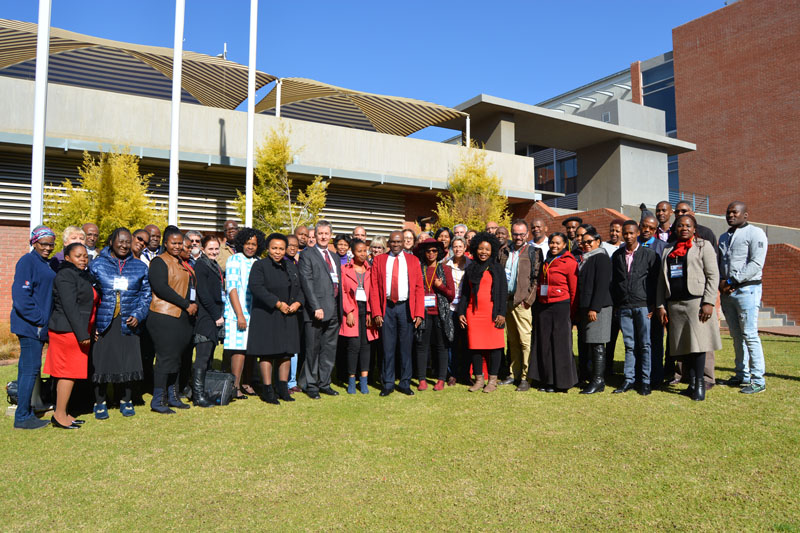 Prof. Mark Hay, Senior Director: Strategic Support to the Vice-Chancellor at the Tshwane University of Technology delivered his keynote address on A new higher education transformation narrative for student success in the context of teaching and learning. The keynote included a reflection on a process underway at one university of technology as it explores, identifies and reflects on developing a new transformation narrative and the next steps in its journey in respect to issues including teaching and learning for student success. He said that transformation refers to radical changes in all aspects of life and education is one of them.  "Universities need to realise that they cannot carry on as they did traditionally. What worked in providing teaching and learning in an elite system of a university no longer works in the same way in a massified system of providing access and democracy into higher education. We have to think differently about being universities; we cannot just talk about decolonizing the curriculum or re-curriculating without touching anything else in universities. We are sitting with untransformed people in our universities, and each has to go through a personal transformation, "he said.
Prof Hay also mentioned that curriculum and teaching and learning is being shaped by the redefinition of what it means to be a student. "The world has changed and teaching and learning and the curriculum have to take these changing circumstances. Given the nature of the student and the 21st century with all the contradicting challenges, the required changes in academic programme and pedagogy are now an imperative rather than a notion. We have to do deep changes in understanding education and the curriculum."
Prof. Jenni Case, a lecturer in the Department of Chemical Engineering Faculty of Engineering and the Built Environment at the University of Cape Town, based her keynote address on Bringing together knowledge and capabilities: conceptualising curriculum reform in South African higher education. She said a key challenge facing South African higher education is to provide curricula that are relevant to the contemporary world, and also that are structured to allow epistemological access for students from a broad range of social and educational background.  "Curriculum is where we take disciplinary knowledge and we re-contextualize it into a form that students can access whereas pedagogy is making curriculum accessible for students." She said that currently there are two approaches in a curriculum that are influential and need to be dealt with, which are the knowledge view and the student-centred approach. The knowledge view argues that knowledge needs to be a central consideration in curriculum design, focusing on the structuring of knowledge in disciplines and professions, and promoting coherence and logical progression. There is another view that argues that the student needs to be the central consideration in curriculum design, and thus have arisen various 'student-centered' approaches.
"It is not only about re-examining teaching and learning it is also about re-examining ourselves as teachers and reviewing what we teach. When we reflect on teaching and learning we should also reflect on what we want to produce at the end of the day," said Prof Sabelo Ndlovu-Gatsheni, a founding Head of Archie Mafeje Research Institute for Applied Social Policy (AMRI) and currently Director for Scholarship at the Change Management Unit (CMU) in the Vice-Chancellor's Office at the University of South Africa (UNISA). His presentation focused on the imperative of decolonization in higher education institutions of technology in South Africa and how to re-examine our thoughts and practices within an ever-changing world of teaching and learning within higher education.
He also spoke about the idea of a university, what decolonization means and where to start as universities. He said that the university as an idea has to constantly and consistently be re-defined and re-thought.
"We need to look at the character of the university, the purpose, functions, practices and position of the university in the society. The purpose of reflecting on the idea of a university is the methodology that enables us to imagine another university," he concluded.
Image
Academics who attended the conference from different institutions discussed innovative ways to improve teaching and learning to reinforce the relevance of universities to all stakeholders.
Uploaded: 15 June 2017