CUT is moving beyond the traditional pedagogical methods
The world is constantly changing and becoming unpredictable by day and so is education. Gone are the days of teaching traditional subject areas, such as numeracy and literacy. The education system is rapidly moving towards developing the breadth of skills to prepare students on a broad range of skills such as problem-solving, critical thinking, and collaboration in order to meet the demands of the 21st century.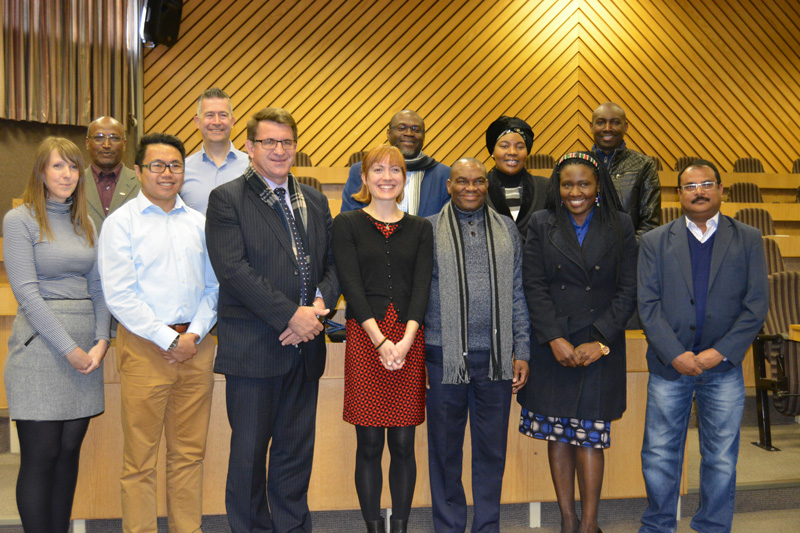 On 17-20 July 2018, the CUT in collaboration with Tshwane University of Technology (TUT), and the Department of Science, Technology, Engineering participated in the 'How to Change the World (HtCtW)' programme sponsored by the Department of Higher Education and Training (DHET).
The programme was facilitated by a team of experts from University College London (UCL) in the Department of Science, Technology, Engineering and Public Policy (UCL STEaPP) in collaboration with CUT engineering staff. The UCL team included instructors- Dr Adam Cooper, Mr Benjamin Tam and Dr Carla-Leanne Washbourne and coordinator Ms Naomi Britton. The programme aims to equip engineering students with the necessary skills and tools required to develop creative and robust solutions that will assist in tackling global challenges faced in the 21st Century. It is also aimed at building a community of engineering educators in South Africa.
About 100 students from different sectors of Engineering and Information Technology participated in the programme and were divided into problem solving groups where they presented with a broad, open-ended societal challenge, which was structured around the Sustainable Development Goals (SDG), ranging from issues such as supplying energy services to rural African locations, to finding solutions to overcrowded and congested transport systems in growing urban centres.
All projects given to students were real-world issues set in partnership with external experts from policy, industry and the third sector.
Since the launch of the programme in 2014, UCL STEaPP has trained over 3, 000 participants with high profile global partners including UN Habitat, the World Bank, the Red Cross Climate Centre, the UK Department of Energy and Climate Change, Practical Action, the UK Department for Transport, Buffalo Grid, Pump Aid and the oversees development institute.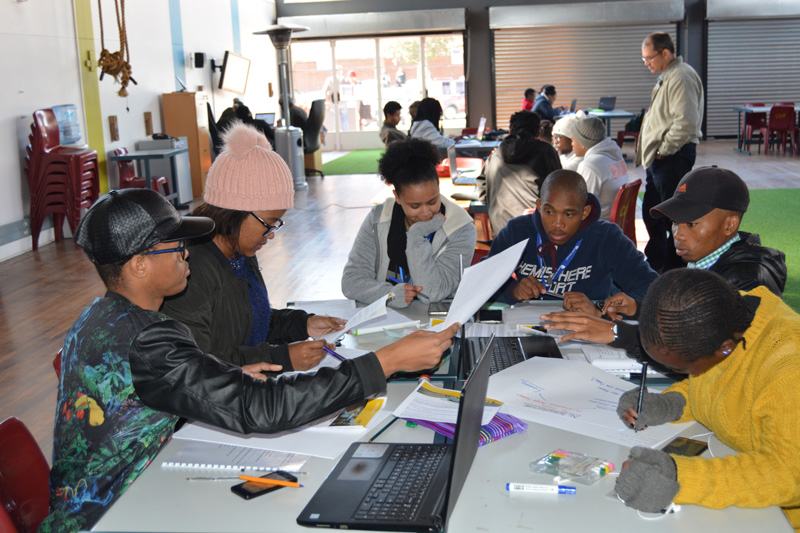 Through this programme, CUT students were exposed to a better pedagogical paradigm and acquired the precise skills set that will help them become agents of change in their respective environments.
Images
1: At the official opening of HtCtW programme from left: Ms Naomi Britton, Mr Benjamin Tam, from University College London (UCL), Prof. Henk de Jager, Vice-Chancellor and Principal, Dr Carla- Leanne Washbourne, from UCL, Prof. David Ngidi, DVC: Teaching and Learning, Prof. Muthoni Masinde, Head of Department: Information Technology, Prof. Dillip Das, Associate Professor: Civil Engineering.
Back row from left: Prof. Yali Woyessa, Head of Department for Civil Engineering, Dr Adam Charles Gladstone Cooper, Prof. Fidelis Emuze, Acting Dean: Faculty of Engineering and Information Technology, Ms Mpho Mbeo, Engineering Faculty Officer, Prof. Kanzumba Kusakana, acting Head of Department: Department of Electrical, Electronic and Computer Engineering.
2: Students in the 21st Century applying critical and creative thinking, and problem-solving to address complex real-world challenges.
Updated: 02 August 2018